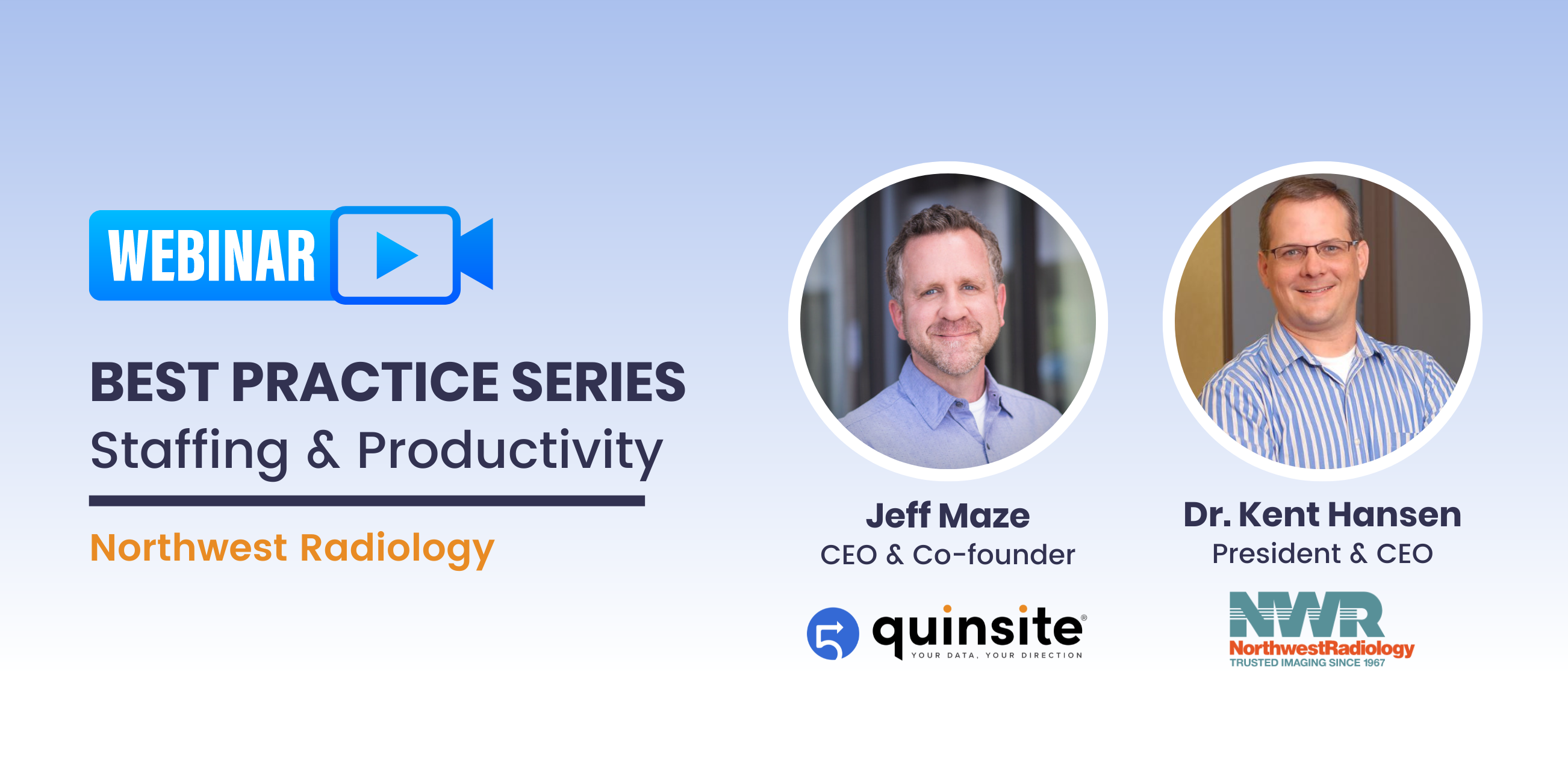 Understanding physician productivity drives measurable change across your practice.
Robust productivity analytics are key to optimizing and retaining existing resources. Disparate operational systems make it difficult for practice leaders to wrangle holistic visibility into provider productivity for process improvement.
In this webinar we explore how radiology practices are solving for today's challenges around staffing and productivity, with real-world insights from Dr. Kent Hansen, President and CEO at Northwest Radiology.
Discussion Topics:
Productivity analytics and their impact on staffing and growth
Comprehensive measurement of work vs traditional RVU's
Modern approaches to physician compensation
W. Kent Hansen, MD, PhD
, Northwest Radiology
Dr. Hansen currently serves as President and Chief Executive Officer of Northwest Radiology Network, P.C. and he is also Chairman of Diagnostic Medicine for St. Vincent Hospital and Health Services 86th Street Campus, Indianapolis. Dr. Hansen is a member of Strategic Radiology's Executive Committee. While studying at Indiana University, Dr. Hansen completed a combined MD/Ph.D. program, in which he earned his Ph.D. through the Department of Biochemistry and Molecular Biology.
Dr. Hansen attended Indiana University School of Medicine in Indianapolis, IN, followed by his residency in Diagnostic Radiology at Indiana University Medical Center. His fellowship was in Musculoskeletal Radiology at Indiana University Medical Center. Dr. Hansen is American Board of Radiology certificated and specializes in musculoskeletal radiology and breast imaging.
Dr. Hansen is a member of Radiological Society of North America, American College of Radiology, American Roentgen Ray Society, the Indiana Radiological Society and Indianapolis Medical Society, and the Northwest Radiology Emergency Services.
As CEO and founder of Quinsite, Jeff Maze is passionate about working with healthcare practice leaders to help them leverage data analytics to transform the way they do business.
Jeff's vision for Quinsite evolved over 20 years of working in the healthcare industry, developing high-quality, innovative, advanced analytics for a variety of companies, and collaborating with decision makers to design multi-faceted and results-driven reporting solutions.
Jeff has earned a reputation as a healthcare technology innovator and industry thought leader with a powerful combination of data analytics expertise and business acumen. He is recognized for his proven track record in translating highly complex data into easily understandable, impactful, and actionable insights. As a result, Jeff is regularly invited to speak at industry conferences. He serves on the RBMA Data Committee and has been published in multiple industry publications.

Transform the Way You Do Business
Our Comprehensive Healthcare Analytics Platform™ combines your most valuable data sources, arming you with a wealth of tools that enhance success in all areas of business.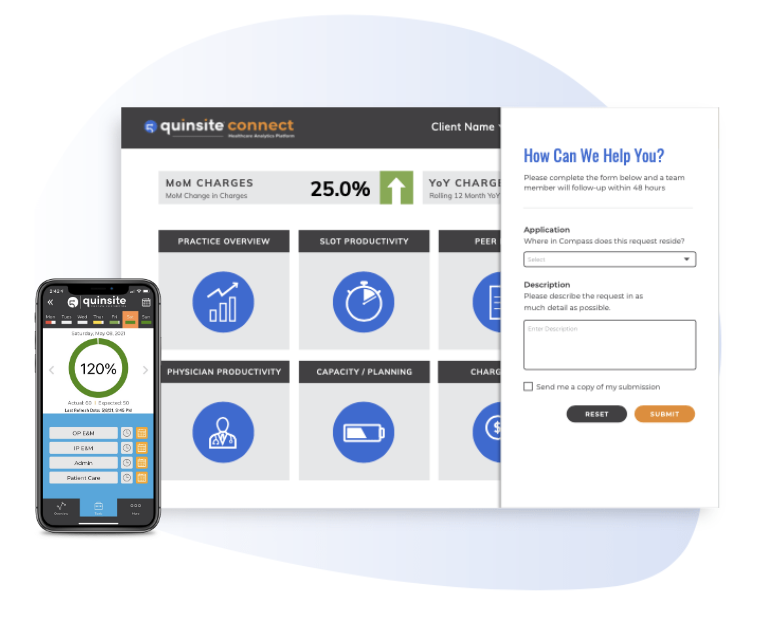 Quinsite's platform exceeds our expectations and is more comprehensive than anything else we've seen in the market. We have realized value in administrative time saved no longer manually generating reports around productivity, turnaround times, etc. They spend time to understand our systems and processes and very collaborative with our existing team.
Trusted By These Leading Practices